The Next ReGeneration Podcast
Welcome to the "Next Re-Generation Podcast" by the Osteology Foundation. We feature hot topics and novel perspectives - always with relevance to the dental career and practice. Join our hosts Anina and Elena and as they speak with new guests from around the world each month, and learn more about what's important for the next generation in oral regeneration.
Episodes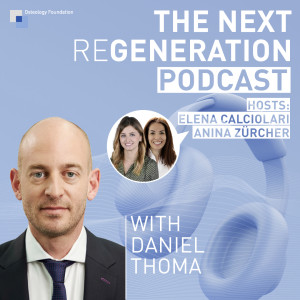 Monday Jul 25, 2022
Monday Jul 25, 2022
Anina and Elena have invited Daniel Thoma from the University of Zurich for the third episode of our podcast. They talk to him about the highly controversial topic of preclinical research, how it has changed over time, where there is still value in conducting preclinical research, and where it has been replaced. Furthermore, they also discuss regulations, limitations, and why transferring the results to humans is difficult.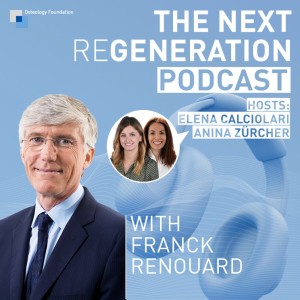 Friday Jun 24, 2022
Friday Jun 24, 2022
In this episode, Anina and Elena talked to Franck Renouard, who has published and lectured extensively on "human factors". He explains how he became aware of this topic and its relevance in dental practice. His theory: most complications happen not because of the lack of knowledge but because of human behaviour and the wrong application of knowledge.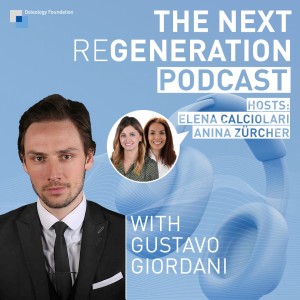 Thursday May 19, 2022
Thursday May 19, 2022
In the first episode they talked to Gustavo Giordani, who has more than 133'000 followers on Instagram. He explained why he finds it difficult to be called an "Influencer", how he came to that big number of followers, and also where to be careful when dealing with information on social media.